The factory manager should the factory profile in the BW platform. The profile must be 100% complete before starting an assessment.
Having a valid SLCP Gateway profile is also mandatory if the factory wants to do a SLCP self-assessment.
If the factory has already registered on SLCP Gateway before using BW platform, please follow this guideline:
https://betterwork.zendesk.com/hc/en-us/articles/4405825592465
Otherwise, continue with the following steps:
To start the SLCP registration, go the the factory module, open the "Profile Info" section, and click on "Connect with SLCP" button:
Two choices will appear. Click on the first one, "Your factory hasn't registered yet with SLCP", to continue the process:
You can now click on "Register with SLCP" button to be redirected from the BW platform to the SLCP website, where you will be required to fill in a simple registration form, and agree with SLCP terms of use.
It is recommended to register with the email you're using to connect on BW platform.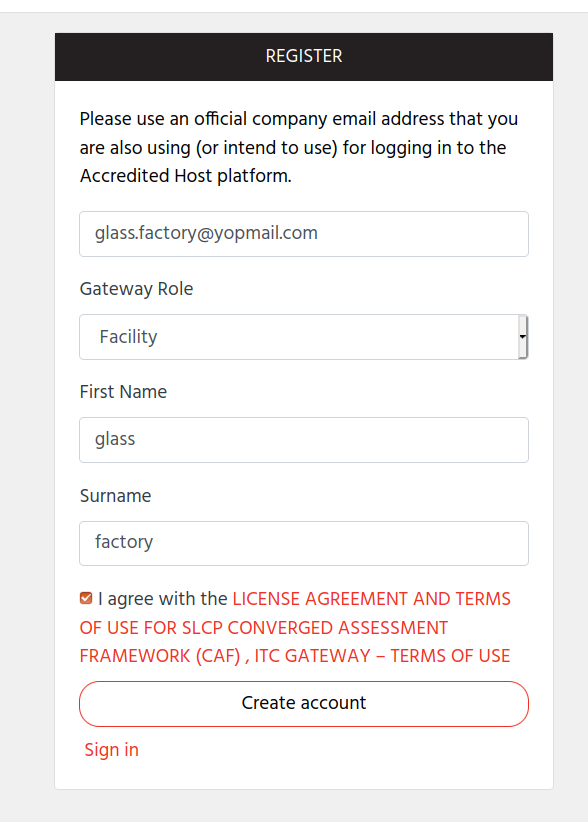 After submitting this form, you should receive a confirmation email. Click on the link inside this email to be redirected to SLCP gateway, and start the completion of your SLCP profile.
You will need to complete and save the facility profile information in order to be allowed to "Submit for Approval". Approval can take one or two business days.

After approval from SLCP, you will receive your SLCP Gateway ID. Your factory is successfully registered with SLCP in the new system.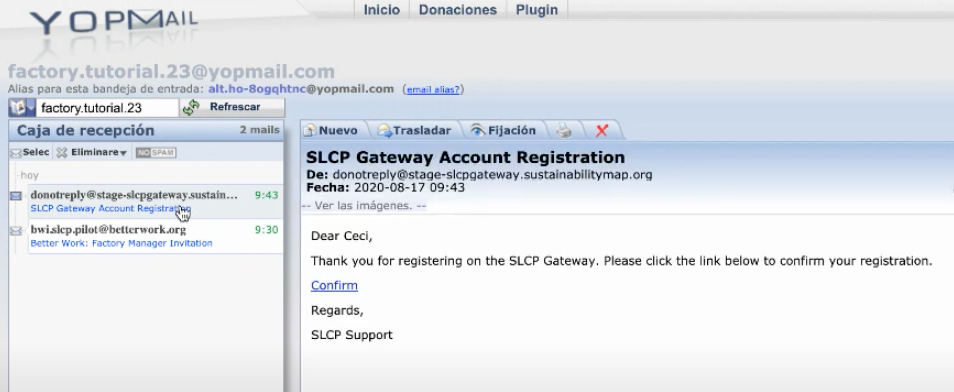 At the end of this process, when your profile is approved, you will receive an email with instructions. You can now click on the link ( inside Step 2 paragraph ) to access the BW Platform and log in.

If you encounter any issue during SLCP registration:
SLCP has a support team you can contact if an issue happens during the process:
Common questions:
If a factory bypasses the BW platform and registers directly with SLCP without using the provided link, BW will not be able to support data sharing.
Factories will still be able to cancel data sharing via SLCP at a later time.
BW enrolled factories will not need to register with other SLCP accredited hosts.